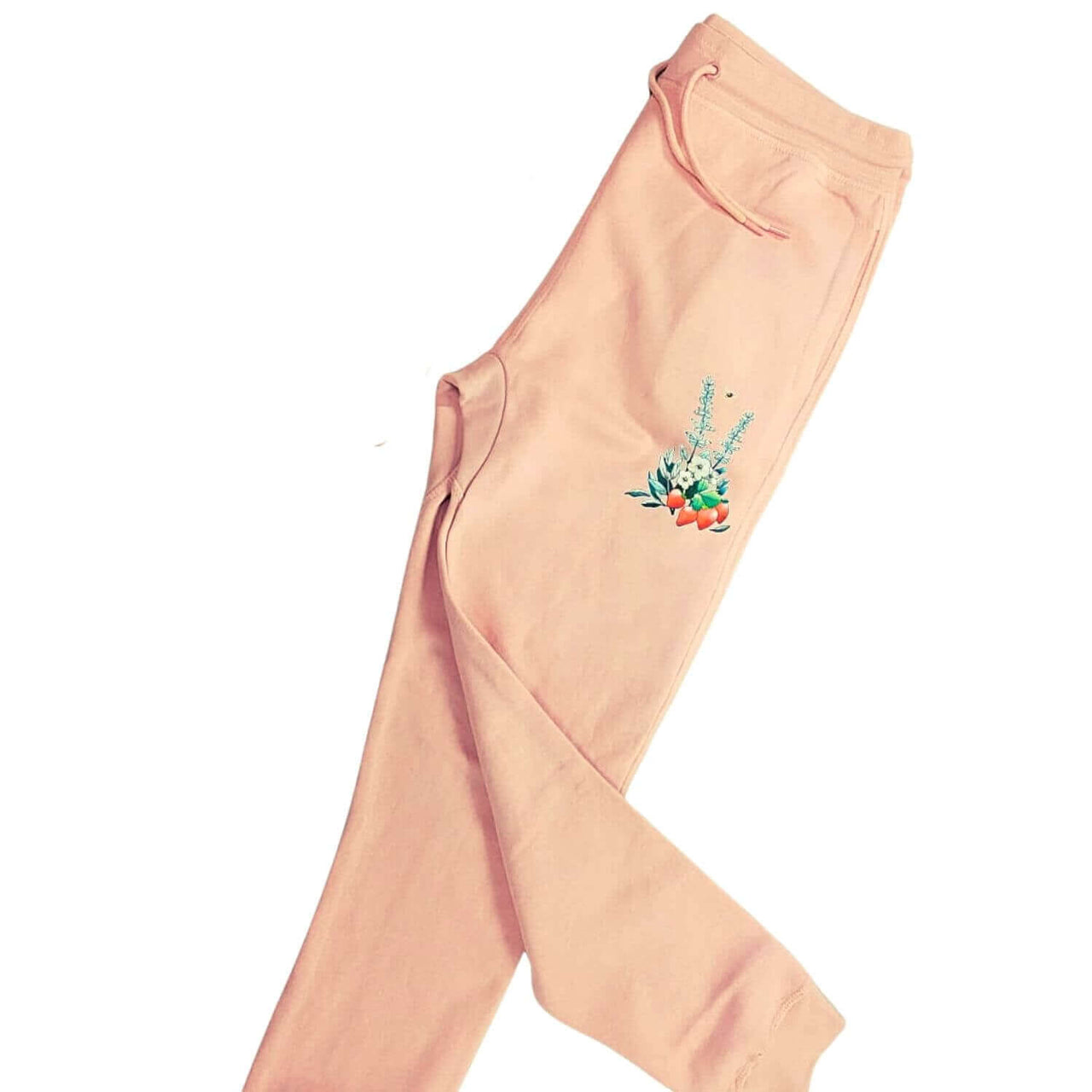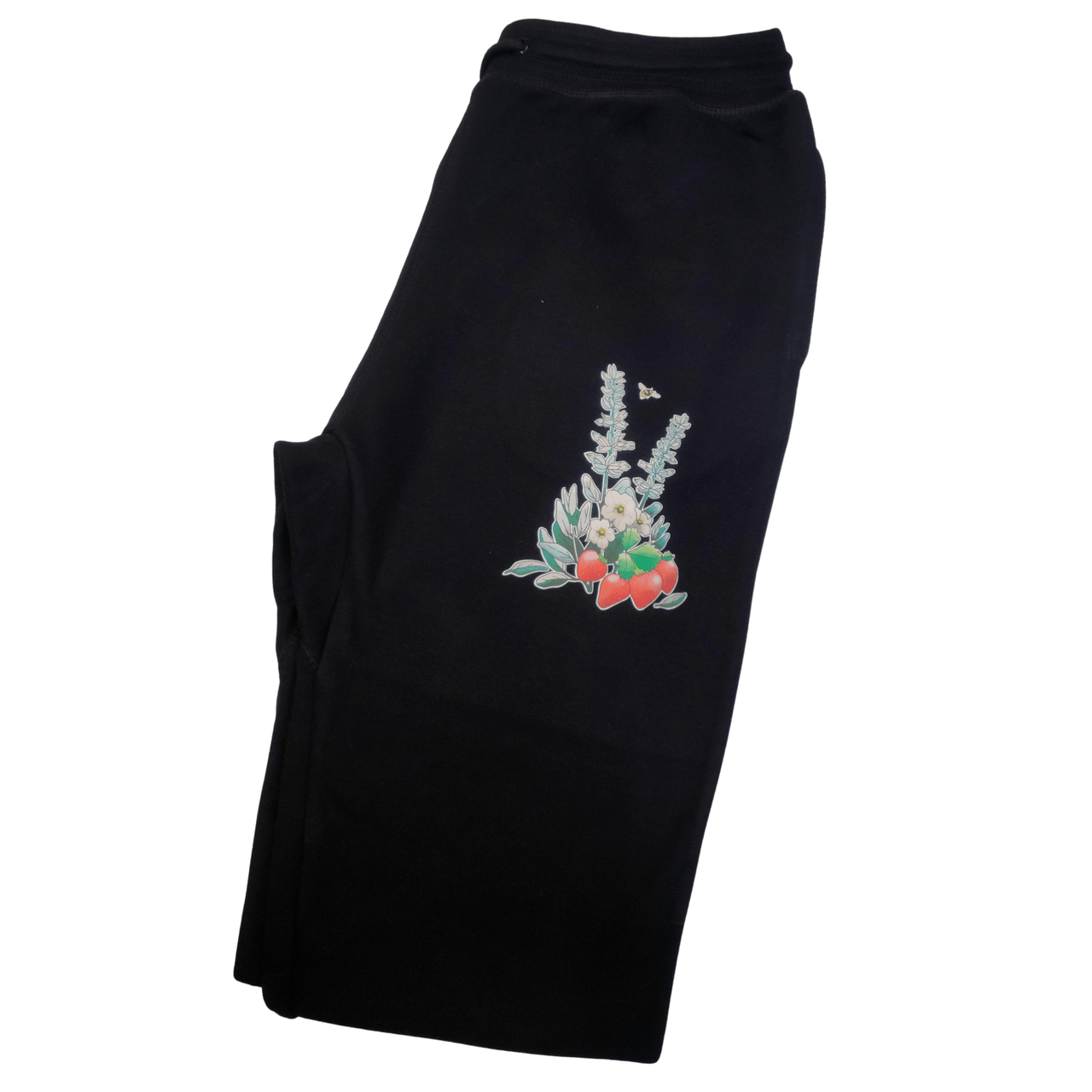 Next Product
Soft and cozy
The joggers are super comfy. They are tighter in the calf than sweatpants, I guess that's the difference between joggers and sweats. I like that feature, as well as 3 roomy pockets for my phone, dog treats, keys... The strawberry sage artwork is subtle and pleasing. The pink color of the joggers is a welcome change from all the heather grey I usually wear. With 3 dogs of assorted coats, I avoid black and navy. They are my new favorite pants. Looking forward to autumn when the weather will let me wear them more.
Soft, comfortable but lacking
I purchased these sweatpants with a hoodie(the hoodie is awesome). I was immediately in love with the softness and the fit. However, the drawstring is pretty short. Also, after 3 washes, there is a hole near the inner seam, near the crotch. I'm not sure what happened but I just limit the amount of times I wear these pants now that there is a hole.
Other than that, these sweatpants are soft and so comfortable, and the strawberry sage offers that nice Indigenous touch.
Frequently Bought Together
FREE Shipping, EASY Returns & Exchanges
Authentic
Designed and produced by Indigenous artists
Sustainable
We use ethically sourced and eco-friendly materials
Made to Order
Allows us to reduce waste
Social Good
Your purchase helps reduce recidivism