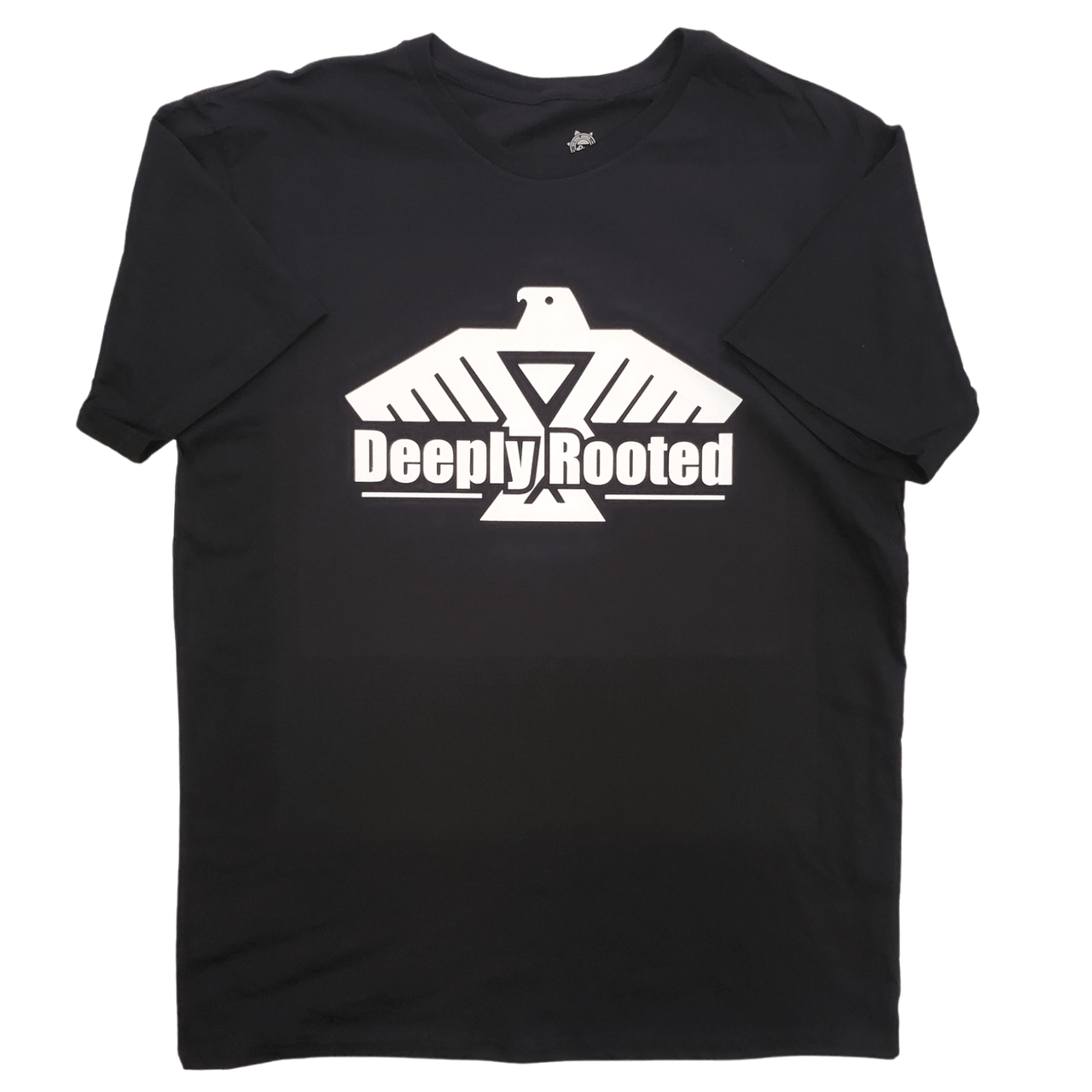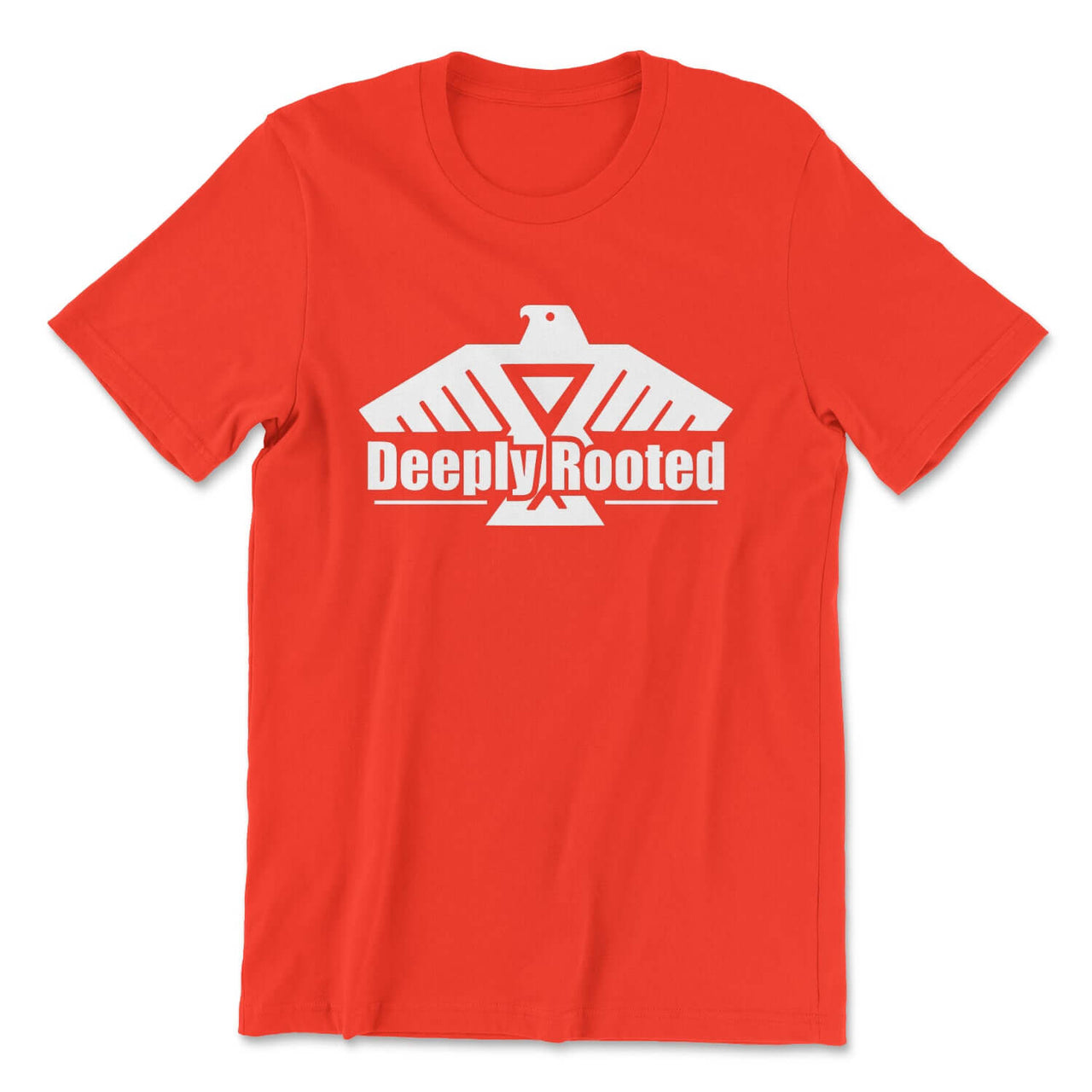 High quality and a great design
Love this shirt and the head nods I get wearing it
Deeply Rooted T
It's a oerfect T-shirt and I'm happy when I wear it. Comfortable and well made. The logo is stunning. Excellent quality and good summer weight. I'll order more of these for family and friends.
First time purchase.
I was pleasantly surprised with my first purchase. I'm usually a bit wary purchasing shirts online. They always look great in a screen and sometimes not so comfortable when received. Red Rebels shirts are as comfortable as they look. Great fabric and fit. I will be ordering again!
Wearing Our Culture
My Deeply Rooted Tee is a stunning spiritual reminder of what it means to walk the Red Road. I ordered a large size and added embellishments to the bottom of it. Awesome power tee to wear with a ribbon skirt.
Love this shirt.
The shirt is well made and washes well. I have received a lot of compliments.
Authentic
Designed and produced by Indigenous artists
Sustainable
We use ethically sourced and eco-friendly materials
Made to Order
Allows us to reduce waste
Social Good
Your purchase helps reduce recidivism