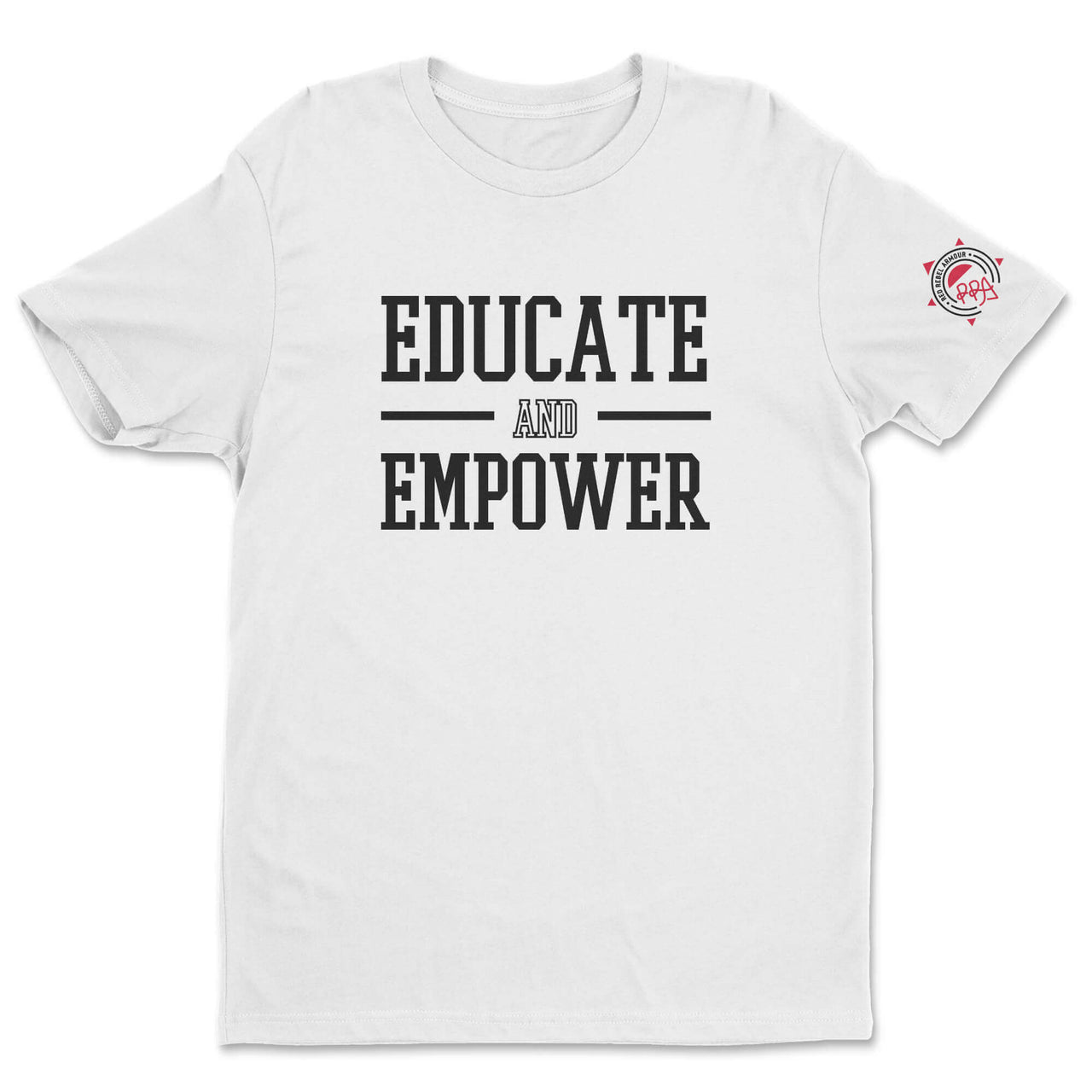 Perfect
Ordered myself the Educate and Empower t-shirt. Love! Love! Love!
So proud to wear it in my classroom. Your story is powerful. I've shared it with my colleagues in hopes of spreading the word.
Thanks so much for the rapid delivery. Thanks so much.
Do as I do!!!
Our Elders empower our youth by passing on their knowledge. You don't have to reach a specific age to teach. Educate and empower our youth.
Meaningful and Looks Great
As always, RRA turns out a great product. I'll gladly wear it when I return to my classroom.
I love the quality and the message.
Authentic
Designed and produced by Indigenous artists
Sustainable
We use ethically sourced and eco-friendly materials
Made to Order
Allows us to reduce waste
Social Good
Your purchase helps reduce recidivism