Indigenous Allies Rise Up Tee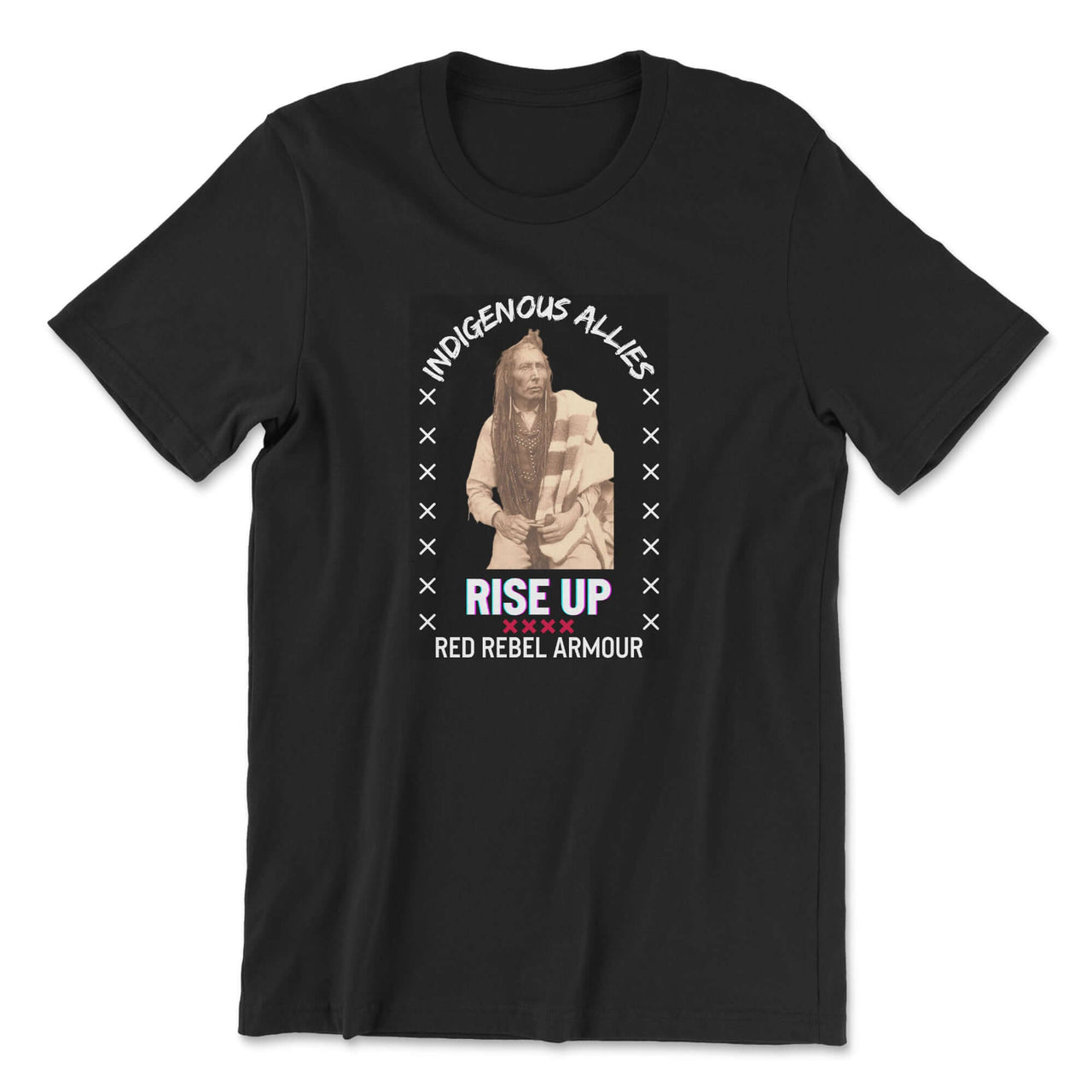 Indigenous Allies
My husband loves this shirt!
Great Shirt
It was wonderfully made of equal quality fabric, and the printing is clear and crisp. It's an honor to wear and show off.... It arrived quickly and a super value. Thank you, I am looking forward to purchasing more items.
Great shirt!
Great quality, great company!
Best purchase I have made in a while!
I love the shirt! I purchased them so I could be identified as a support person should the need ever arise. I also purchased the Indigenous Ally shirt. My daughters and I support any Indigenous company that we can.
Authentic
Designed and produced by Indigenous artists
Sustainable
We use ethically sourced and eco-friendly materials
Made to Order
Allows us to reduce waste
Social Good
Your purchase helps reduce recidivism