Indigenous Allies Rise Up Hoodie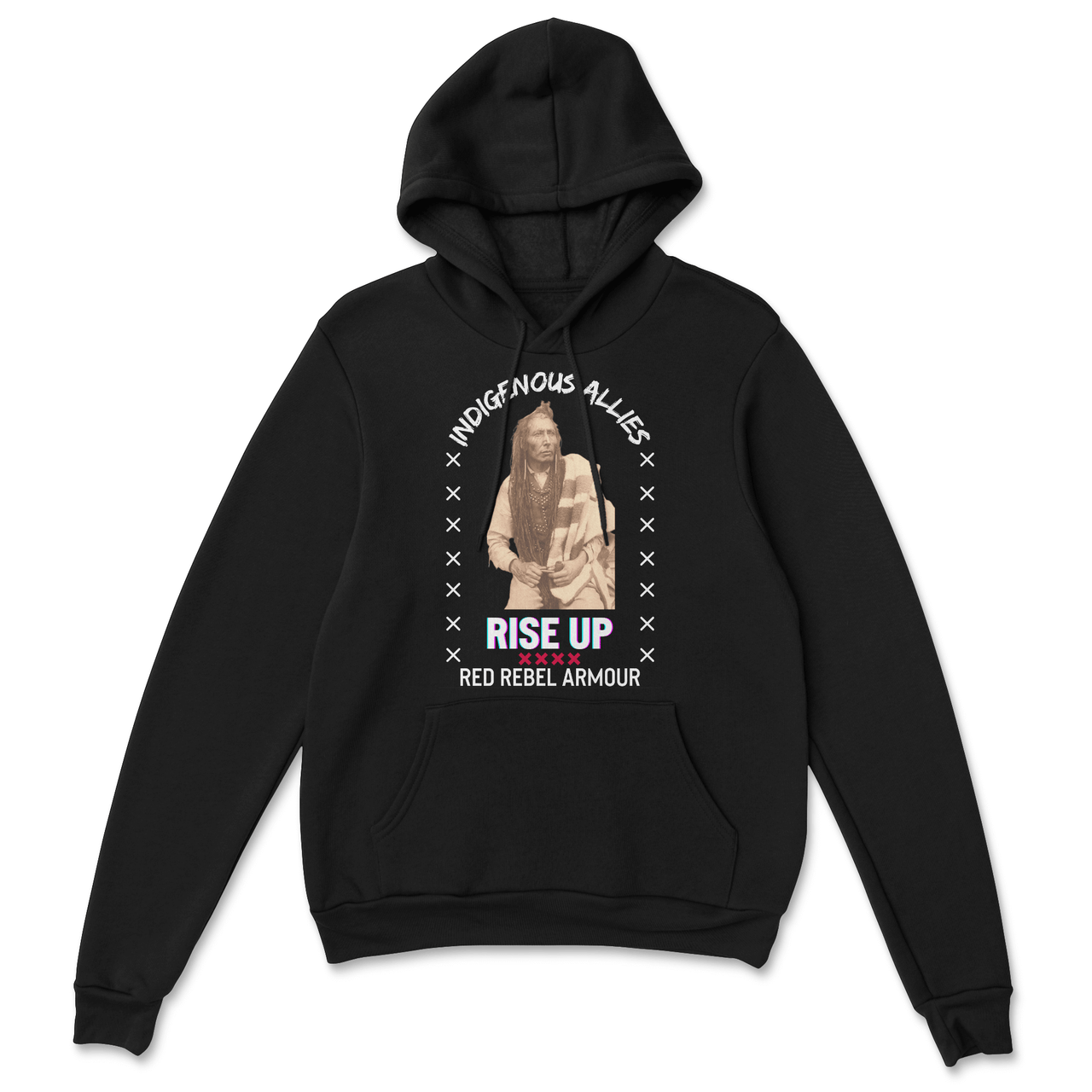 Previous Product
Cozy and a Conversation Starter
As a settler who is learning to be an Indigenous ally, I'm grateful for clothing like this "Indigenous Allies Rise Up" hoodie. It's a great conversation starter in my circles of settler friends, and the conversations are meaningful. It's also cozy and warm --- a blessing on cold Prairie winter days like this one!
Indigenous Allies Rise Up Hoodie
Indigenous clothing rocks!
My third suck hoodie from RRA and the consistency in material quality continues to impress. Logos are crystal clear and are standing up to multiple washings. Keep up the great work!!
Authentic
Designed and produced by Indigenous artists
Sustainable
We use ethically sourced and eco-friendly materials
Made to Order
Allows us to reduce waste
Social Good
Your purchase helps reduce recidivism