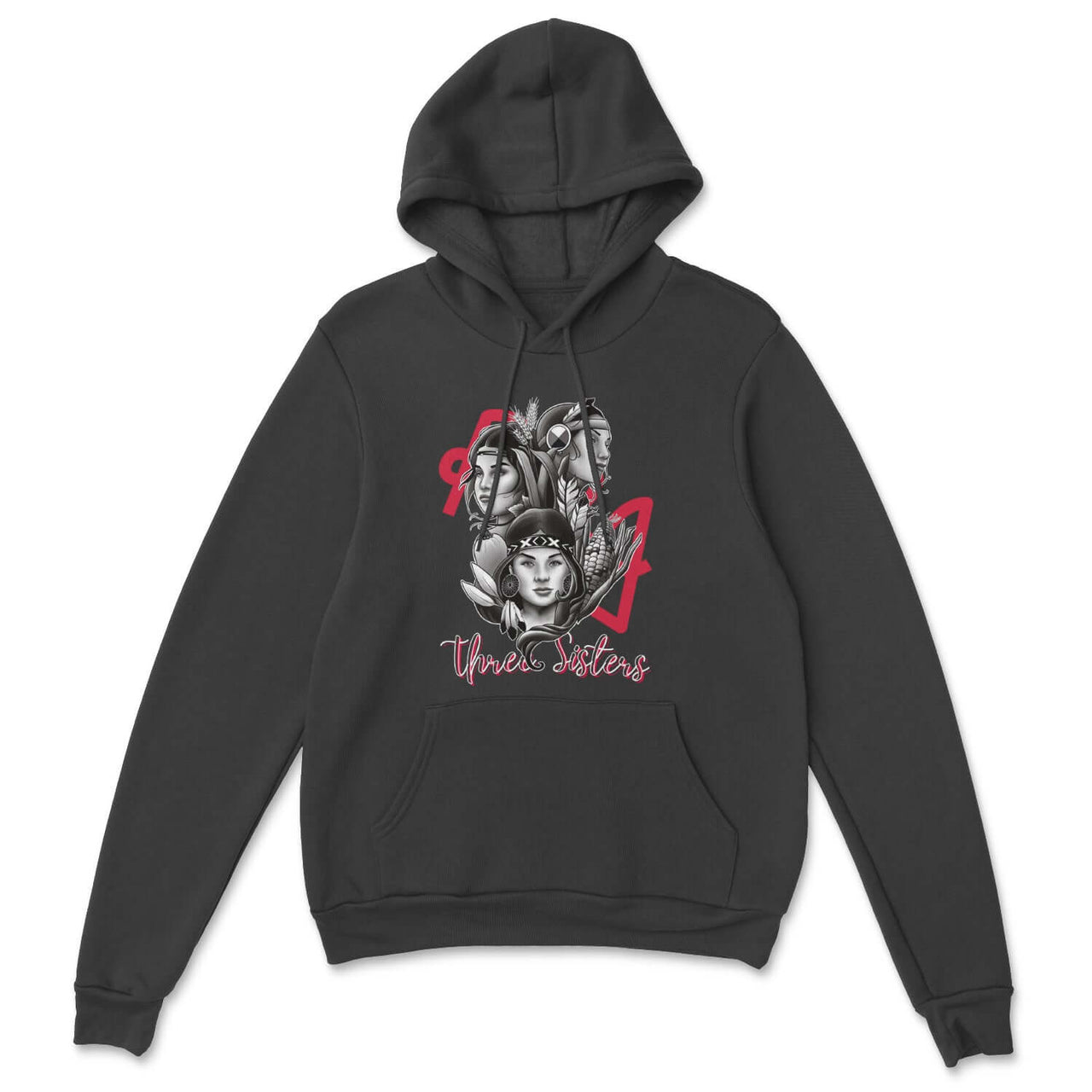 Previous Product

Next Product
Perfect Mother's Day Gift
The beautiful design and comfy fit are perfect for my Mother when she walks her massive wolf dog!!
Love this hoodie!
This is my new favorite hoodie. Great quality and super soft. The hood also has lots of room and fully covers my head.
Three Sister Hoodie!
The design is beautiful and the sweater itself is very comfortable and the quality is great!
Love this artwork!
Gave this as a gift to my sister (we are number two and three of Three Sisters) She loves it!
Three sisters hoodies
The hoodies is excellent quality and super warm. I love the design :)
Authentic
Designed and produced by Indigenous artists
Sustainable
We use ethically sourced and eco-friendly materials
Made to Order
Allows us to reduce waste
Social Good
Your purchase helps reduce recidivism